Born in Toronto and raised in North Vancouver, Bronwen Smith fell in love with acting at an early age. Developing her craft through training with Studio 58, Gastown Actors' Studio, and Canada's National Voice Intensive and working with renowned acting coaches including Larry Moss, Andrew McIlroy, and Ben Ratner, Bronwen Smith has parlayed her talent and dedication into more than a decade of notable film, television, and theatre roles.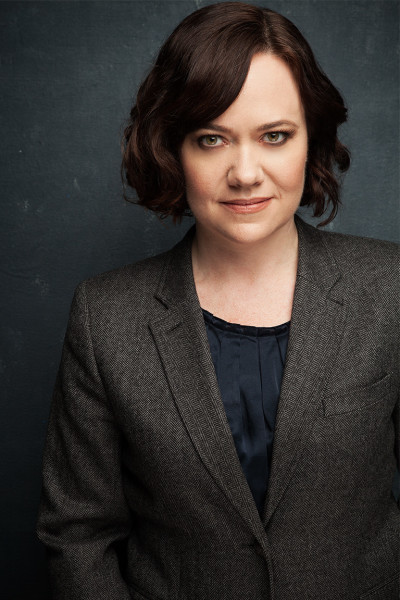 Some of her early work includes appearances on the acclaimed Canadian television series Da Vinci's Inquest and sci-fi cult favourites, Reaper and The 4400. Other on screen credits include The Killing, Supernatural, Smallville, the Canadian comedy-western Gunless, and playing Mrs. Jefferson in Diary of a Wimpy Kid: Dog Days, the third in the popular family film series. Favourite roles onstage include Anita in Osimous Theatre's production of Vincent River, Helen in the Squidamisu Theatre's Vancouver Fringe Festival production of Problem Child, Maria in the What You Will Equity Co-op production of Twelfth Night and Libby in the Jessie Award-winning production of The Maiden's Prayer. A true artistic collaborator, Bronwen enjoyed creating the character of Dr. Leslie Morgenstern in the Canadian independent film, The Beast of Bottomless Lake, which won the People's Choice Award at the 2010 Okanagan International Film Festival and Best Feature at that year's Mississauga Independent Film Festival.
Other collaborations included her role as a producer of Final Draught, one of Vancouver's longest-running script reading series and as a producing member of The Good Company Collective's production of 'Night, Mother, in which Bronwen also starred as Jessie. She co-produced Wendy 1968, a film written and co-directed by her husband, John Prowse.
_______________________________________________
"I've always loved observing people and trying to figure out why they do the things they do. My altruistic side loves acting because I really feel that it can help people – to feel less alone in the world when they can recognize themselves or their situation in a character they see on screen or on the stage. It can help people have empathy for others, teach them something new, or just simply entertain."
- Bronwen Smith